SPAAL is a leading national approved security industry association in for security licensing purposes and we have been providing friendly, helpful support to our members for over 50 years.
Membership is available to all security providers throughout Australia. SPAAL is an approved security industry association for security licensing in Queensland, Victoria and the Australian Capital Territory.
Membership Categories and Fees
The annual membership fees are listed in the online application below.
Annual Membership
The annual membership year is 1 July to 30 June. If you join during the year, a pro rata credit will be applied to your next annual membership renewal.
New business applications are not required to provide insurance certificates until licence is obtained.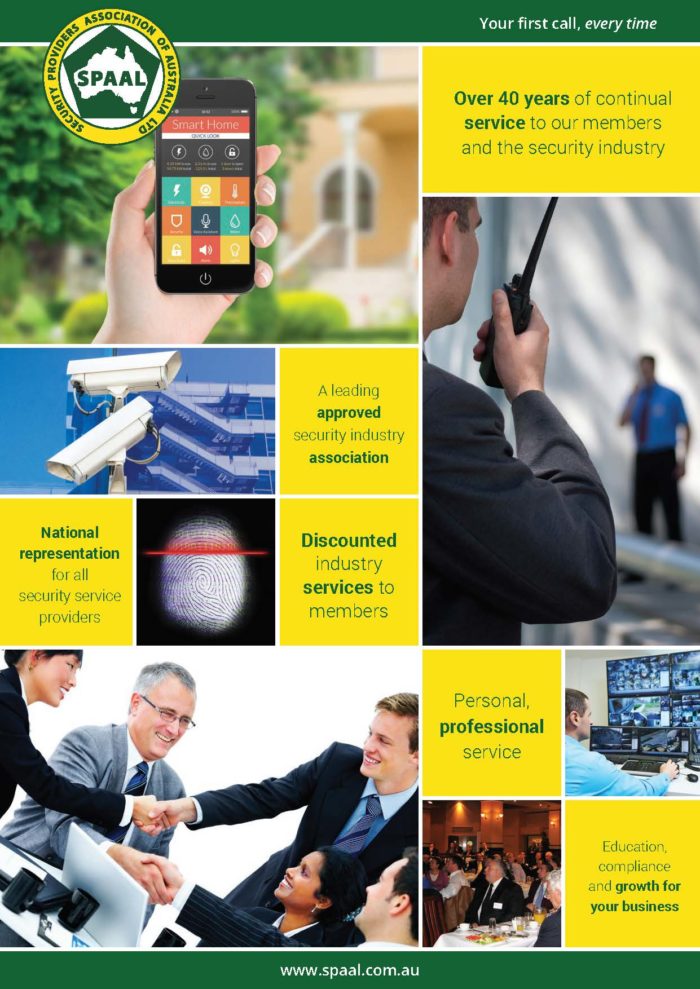 Offline Application
Download the PDF application form to pay fees by Bank Transfer or MasterCard/Visa credit card.
Download and save PDF application to your computer. You can then complete the application, once completed save the application and email to admin@spaal.com.au or print for mailing with supporting documents to SPAAL PO BOX 2398, Taren Point NSW 2229.
When your application is received, we will invoice you for payment.
Credit Card – Please use the credit card link in the invoice to make payment.
Bank Transfer – Security Providers Association of Australia Limited – Westpac BSB 032-164 Account Number – 200355. Please use your company name as payment reference and email payment receipt to admin@spaal.com.au